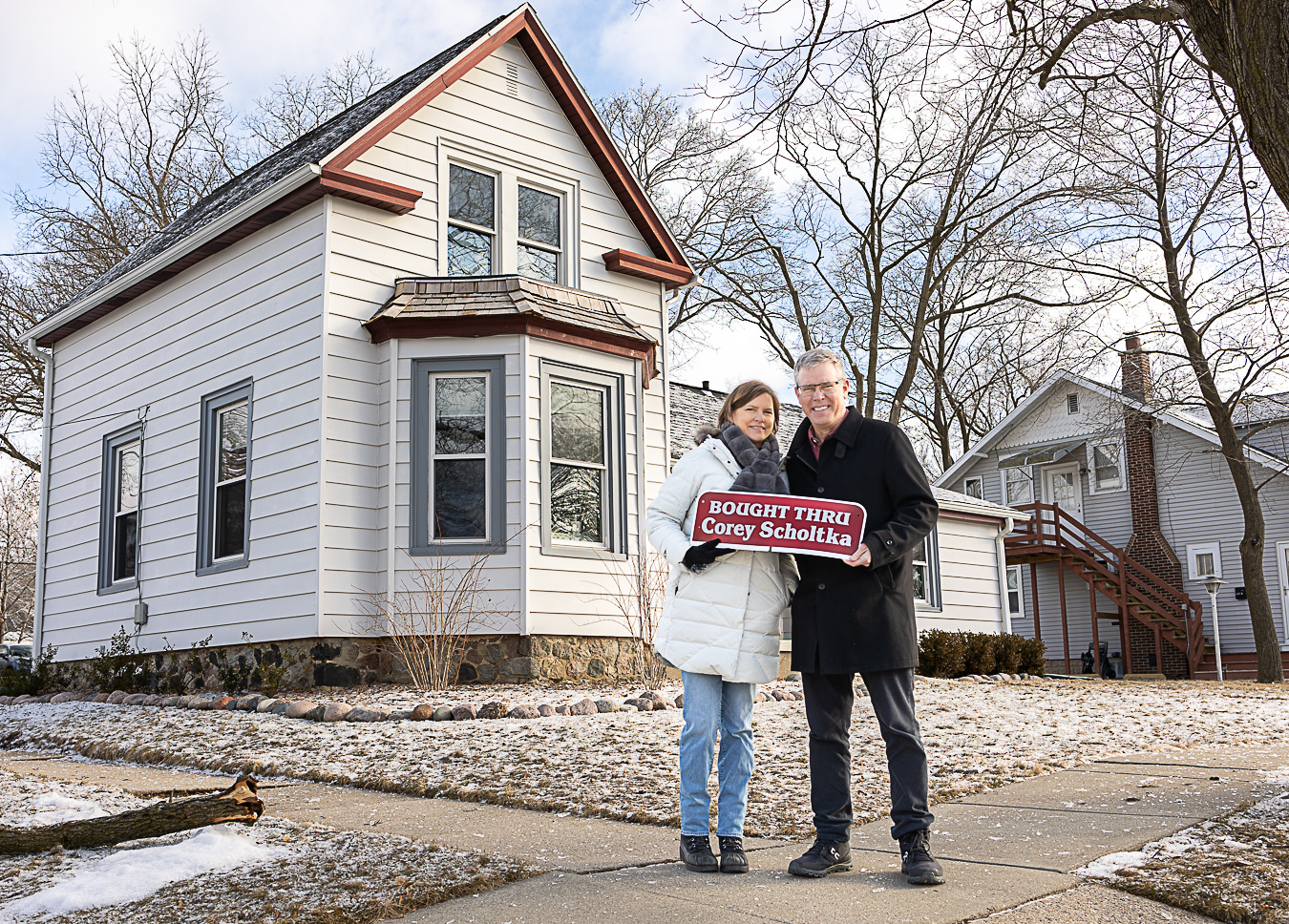 Buyers Represented in February 2023
"We are so glad that we chose Corey to be our Realtor. He was very patient as we explored a few different home types and neighborhoods, and he went above and beyond to make himself available for showings. He somehow discovered willing sellers for off-market properties. He's not only extremely thorough, he has been a great educator and communicator when we didn't understand something about the process. Making use of his connections with attorneys and inspectors made everything so easy. He seemed to build very positive relationships with the sellers' realtors which made negotiations much less stressful than I had anticipated. He had great recommendations for negotiating and really took our interests and input to heart. Corey is genuine and honest, and has a rare quality of being both laid back and thorough at the same time. I highly recommend Corey!"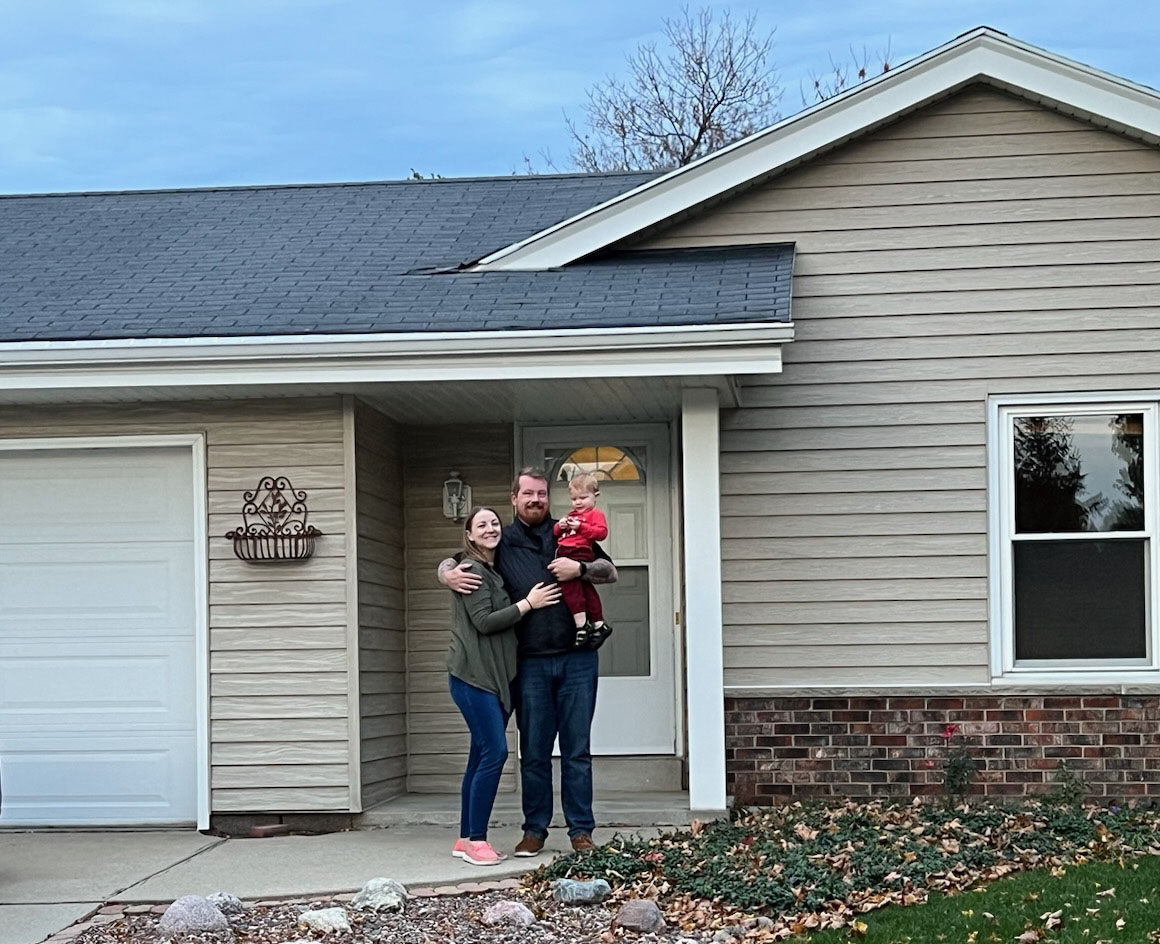 Waukesha Buyers Represented in October 2022
"Corey helped us immensely during the home buying process. He was able to talk us through everything! When it came to looking at houses he was very open and honest and was willing to give his opinions on what would be best for our family. I recommend Corey to help you with your home buying experience!"
Relocation to Milwaukee - Homebuyer Represented in 2020
"I was referred to Corey by a family member who had worked with him several years prior (to purchase a home) and said he was great to work with (and he was right). My plan involved moving from Minneapolis to Milwaukee to be closer to my daughter and her family. For several reasons my house search had to start and stop over the course of a couple of years, but Corey stuck it out with me, continuing to send me updates on the local real estate market and available properties. The home search became even more complicated due to the pandemic and high market demand. Homes were selling so quickly I had difficulty getting to Milwaukee quickly enough to see them so on several occasions he assisted me in touring them virtually. In fact, the first home I made an offer on was a home I had not seen in person. I did make an offer on a home that ended up having significant issues that showed up on inspection. Corey went above and beyond helping me navigate through that difficult situation and saved me from making a very costly mistake. He helped me locate and purchase my current home before it went on the market. So, safe to say, that without Corey's efforts and perseverance I may not have found my new home. Corey also did some research and provided information that helped me locate a Realtor in Minneapolis to sell my home there. Corey is knowledgeable, competent and easy to work with and would highly recommend him to anyone looking to purchase or sell a home."
A Few More Testimonials...
"Corey was very responsive and kept me informed through out the process. He is very knowledgeable and worked hard to make sure things went smoothly. He was a pleasure to work with and I would definitely recommend him to friends and family."

"We could not have asked for a better realtor for buying our first home! Corey went above and beyond our expectations of what a realtor could and should do for us. He was very attentive to all of our requests, no matter how big or small, and was always available to respond or set up showings for us. During home visits he would point out things we, as first time homebuyers, would not have noticed or paid much attention to. He was very thorough during the showings. Any realtor can point out how nice the aesthetic aspects of the home are, but Corey went beyond that and inspected under the stairs for mold, behind exposed walls for cracks in foundations. We ran in to some issues with the seller and the seller's agent and Corey worked tirelessly, in a very professional manner, to help keep the process going smoothly. He also has a great personality and made the process fun, even during stressful times. We highly recommend him and will, in the future, use him to help us again."

"Corey is professional, personable, and passionate. His vast knowledge of real estate from both the buyer's end and the seller's end is an invaluable asset to any prospective client. As first time home buyers, Corey answered every question thoroughly and provided additional information, resources, and referrals when appropriate. With Corey's guidance and no pressure approach we were able to clearly evaluate the pros and cons of each house we saw and ultimately got the best deal for us on a house we love. If you want a realtor who is available, accountable, and an advocate for you above all else, Corey is the realtor for you."

"Corey was extremely helpful throughout my first home buying process. He took an interest in understanding my purchase technique, my home needs and luxuries. He was not pushy or over-assertive, yet was able to provide key recommendations at the appropriate time. He is moral, has high integrity, and has good contacts for home inspection. I would recommend Corey to a friend or family member."

"Corey's many years of realty experience saved our home sale! When the buyers first mortgage broker fell through, he suggested one of his contacts at another bank and the closing took place quickly after! Without Corey's help, we would have had to start the whole process over again. I saved a lot of money by utilizing his services and would recommend him to anyone selling their property!"

"Corey was a pleasure to work with! He helped me with every decision, question, information that I need to get ready for closing. The inspector he recommended was awesome. He went above and beyond his duty as a realtor."

"Corey Scholtka was a professional who knew great knowledge of the Real estate world. He was easy to communicate with; with questions and answers. He was prompt with his over & above service. Most of all we trusted him!"

"Our experience with Corey Scholtka was excellent. We were so glad we worked with him. His wisdom and expertise guided us in selling our home in a short amount of time. I highly recommend him to anyone selling or buying a home."

"I cannot speak highly enough of my experience working with Corey selling my house. He helped me understand the process, help me set expectations for the property and walked me through every step along the way. He was responsive to questions and gave sound advice. I highly recommend Corey for your real-estate transactions."

"Corey is an excellent agent to work with. He tells you how it is, without sugar coating it, and makes great suggestions."